Surfing solidario: deporte por un mundo mejor
¡Arrancan las vacaciones de Navidad, Free Surfers! Vosotr@s ya las estáis disfrutando? Queremos empezarlas con buen pie y que mejor día para hacerlo que el Día Internacional de la Solidaridad. Hoy queremos reivindicar la gran labor que hacen muchos deportistas para, a través del surfing, mejorar un poquito el mundo.
Es el caso, por ejemplo, de Play&Train, asociación con la que hemos colaborado desde Free Surfers School para potenciar la función integradora del surfing. Se trata de, a través del deporte, ayudar a personas con discapacidad a superar lo que ell@s mism@s piensan que son sus límites. Hay otras muchas ONG's que se centran que intentan inculcar los valores del surfing para lograr superación propia, así como otras que tratan de ayudar a la gente con problemas psicológicos, como puede ser Waves of Wellness.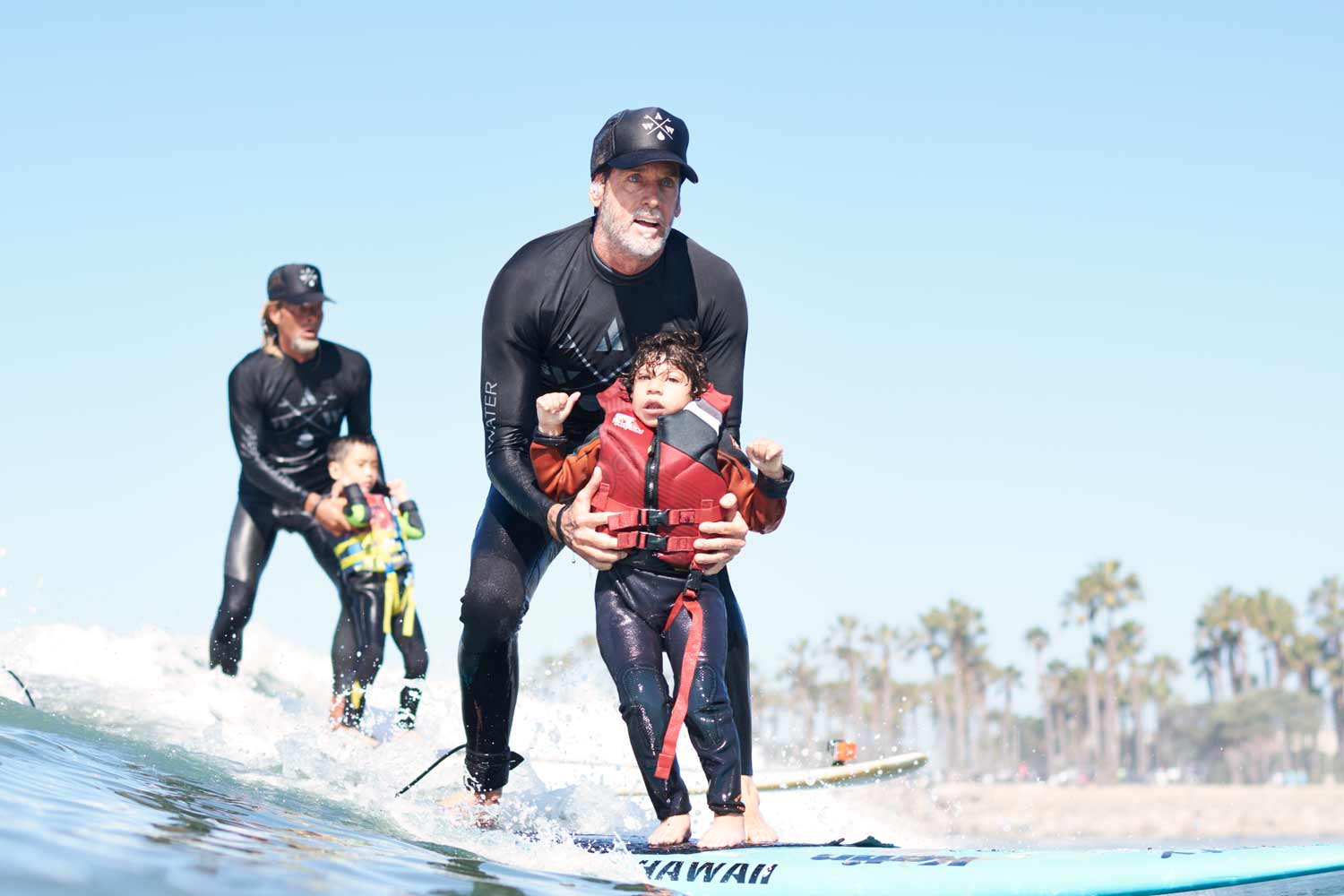 También existen otras organizaciones vinculadas con el surf que trabajan para limpiar las playas y conseguir mantener nuestro entorno lo más intacto posible así como concienciar a la sociedad de la importancia de esta tarea. Es el caso de Surf And Clean, que se enfrentan a través de talleres de percusión al problema de la basura submarina.
Por otra parte, otras ONG'S como Waves for water, intentan mejorar las condiciones de vida de diferentes comunidades a lo largo del planeta dándoles acceso a agua limpia y potable.
Si estas Navidades todavía no tenéis claro qué regalar a un/a surfer, ¡podéis donar a cualquiera de estas organizaciones y seguro que le encantará la idea!